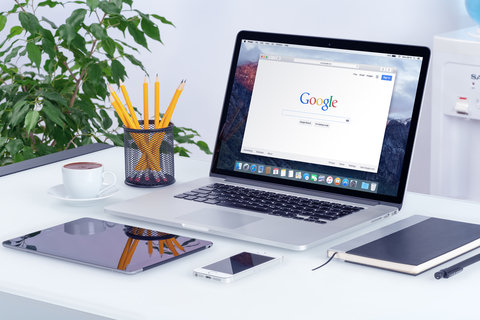 It may seem mystifying thinking about what Google's best marketing team experts put into SEO. But all mystery was replaced with answers last Thursday by Google's own Sean O'Keefe, who revealed the company's best practices for managing its own 7000 websites. Sean began by stressing the importance of staying on top of Google's latest search updates. Just as most SEO gurus know, staying in line with the changes of Google's algorithm will give your business great organic growth.
While the technology powerhouse may have hundred of members from product and marketing teams all over the world making over 200 changes daily to these websites, it's important to remember that Google's own sites receive the same treatment in paid search as any other website. Following the same external guidelines given to other webmasters. With all the changes that are regularly made, according to O'Keefe Google has devised an SEO strategy that carries over cohesively, to make it simple for everyone to understand and optimize their own websites. Here are Google's top tips;
1. Make Small Changes Over Time
If you make little adaptations to your website that follow Google's web fundamental best practices you will avoid missing any small errors to your site that could be lowering your rating. Keeping in mind the goals of speed, integration, reliability, and engagement. O'Keefe shared the example of the Google My Business marketing site and how adding canonicals, updating the XML sitemap and improving metadata increased organic web traffic exponentially.
If you're curious about identifying some of the problems within your site Google recommends trying out their URL inspection tool.
2. Embrace Change
It can seem intimidating trying to decipher new search feature guidelines, but as O'Keefe states "the more we embrace them and experiment with them, the better our SEO results". Features in search are made to change as users interests evolve, so stay up to date with developments like AMP and Progressive Web Apps, and try to update and improve your content regularly. Doing so will guarantee impression growth.
3. Consolidate
What Google and most SEO experts know now is that having fewer sites with more valuable content is the goal. When you have duplicate content spread out amongst several websites to target different areas or demographics you are ultimately creating confusion to both the searcher and the search engine. Instead try consolidating into one large site rather than having a bunch of microsites. Google did this with their marketing websites for Google Retail after discovering some duplicates. By consolidating content for six websites they doubled the site's call-to-action click-through rate and increased organic traffic by 64%
Takeaway
No matter the size of your company the lesson is the same; with a clear and consistent SEO strategy that takes into account your entire web ecosystem you are likely to see growth. And if you follow Google's plan that's adaptable for all types of content you yourself can adapt to change and drive results. Learn more about Google's SEO strategy by visiting their SEO starter guide.
Maybe you want to drive results but don't have time to conduct your own SEO strategy? Turn The Page Oregon is a Google Premier Partner certified in creating high quality websites with years of search engine optimization. Contact us or give us a call today at 971-200-1670 to learn more.