MAXIMIZE YOUR ROI
PPC advertising utilizes tools such as Google AdWords, Yahoo Search Marketing, or others and simply means that each time an advertiser's ad is clicked on, they pay a fee. It is beneficial to your business for many reasons: it's easy to measure and track, you can set your own budget, provides important and useful data, and much more. At Turn The Page Oregon, we can help you grow your business with our PPC consulting services.
Our PPC Managers are focused on two things – delivering maximum conversions (sales or leads) and providing the highest return on investment (ROI) possible. Simply put, our goal is to make your business money without wasting your money. If you're looking for PPC consulting services from managers who treat your advertising dollars like they're coming out of their own wallets, then you've come to the right place.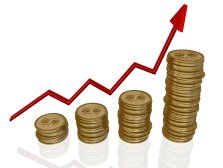 Say Goodbye to Outrageous PPC Management Fees
You may be surprised to know that many businesses are paying 35-50% PPC management fees to their current PPC online manager. At TTP Online Marketing, we keep our PPC consulting and management fees incredibly low. Plus you will always know exactly how much you spent on Google, Bing or Yahoo because they will bill you directly. All you pay us is the management fee. You couldn't ask for anything better than that.
No Long Term Contracts and No Hidden Fees
Don't expect us to lock you into a long-term contract. That might be fine for other PPC Marketing Consultants but not us. Our PPC experts prefer to let our work speak for itself and we never pad your bill with outrageous hidden fees. We also guarantee that 100% of your Paid Search budget goes straight to your campaign and all of our management fees are broken down separately for your convenience on your bill.
Appear At The Top Of Search Results Within Hours
High Return On Investment (ROI)
Reach Millions Of People Quickly
Drive Targeted Traffic To Your Site
Target By Geographic Location
Highly Trackable Results
PPC Marketing Managed by People, Not Computers
Computers can do amazing things but would you seriously allow one to run your entire business on autopilot? Yeah, we wouldn't either. We are passionate about paid search and your results. At TTP we believe in human analysis, not automated services. Our hard working, experienced PPC campaign managers constantly deliver superior results and outperform companies that use automated systems to cut corners. That is why we maintain one of the highest retention rates in the industry. We know the tricks to the trade; for example, do you think it's a good choice to have your PPC visitors go directly to your homepage regardless of the search term? Or to your contact page in order to get email newsletter opt-ins? The answer may surprise you. We also know how to find the balance between utilizing specific keywords to get the traffic you want and using broad reach keywords that will put more eyes on your ad.
Professional PPC Search Engine Marketing, Maximum Conversions
Does this look like your grandma's kitchen? Our PPC experts don't use cookie cutter solutions at TTP Online Marketing. Your company is unique and we don't believe in "one-size fits all" solutions for our clients. Our goal is to develop a unique strategy that is custom designed to deliver maximum conversions and the highest ROI for your specific business. Do you want only the best special attention focused directly on your business? Then you're ready for the best PPC management Oregon has to offer.
What is PPC Marketing? Pay-Per Click PPC ads appear at the top and on the side of Google, Bing, and Yahoo! search results. PPC is a very powerful marketing tool that instantly places your website in front of millions of potential visitors.
PPC Campaigns Built to Deliver More Sales
Our knowledgeable and experienced staff creates, builds and manages the Best Pay-Per Click Advertising campaigns. Our PPC Managers will meticulously manage your paid search campaigns down to the keyword level to maximize ROI. Below is a list of just some of the things we do in order to deliver maximum ROI for our clients:
Comprehensive Keyword Research
Extensive Negative Keyword Lists
Structuring Campaigns for Maximum Quality Score
Ad Group Bid Tiering
Writing Optimized Ad Copy for A/B Testing
Landing Page Selection
24/7 Conversion Tracking
Adding Negatives from Search Queries
Analyze Conversions & Adjust Bids
Advanced Reporting Available
Test, Optimize, Test Again
Monitor, Analyze, Optimize
PPC Management in Oregon
Call us at (971) 200-1670 today and find out how to maximize your ROI with a professionally built PPC management plan in Oregon.
Tony and I have been very happy with the level of service Seth and his team at Turn the Page have provided us. We have been working with them for two years now and have learned a lot about our business from our monthly phone calls to review analytics and review how to maximize our marketing dollars. We have also been able to provide feedback and suggestions to help enhance our website look and increase our visibility. We believe owners need to take a proactive role in their marketing efforts and having a business partner like Turn the Page has been a great collaboration and partnership.
I find that TTP is driving significant demand to my two labs via my web presence. In addition to the search engine optimization that I have grown to trust, I appreciate the social media tips and tools they are helping me implement. I have confidence that TTP is actively improving my wen visibility and performance and that I gain a significant return on the investment. I especially appreciate Seth's efforts and his patient explanation of the web statistics that TTP tracks for me.
I highly recommend TTP's ability to help focus on the Google Ad Words that will make your phone ring and bring customers in your door. Seth has really helped us grow our business over the past year.