SEO Expertise from Turn the Page Oregon
Let's be perfectly honest. Search engine optimization (SEO) is about as exciting as getting a tooth pulled. That's exactly why most business owners tend to throw it on the back burner. It's okay. We don't blame you. However, if you'd like to see continuous growth from online consumers, expert SEO is critical to your online marketing. This isn't about simply wanting something. Your business needs results, and that's exactly what our Oregon digital marketing agency will give you. Would you like to have more customers calling your business?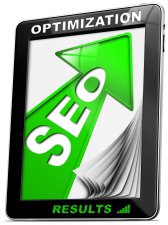 At Turn the Page Oregon, we are focused on two things — online marketing and delivering results for our clients. We don't believe in the idea that an SEO agency can simply run your website through a cookie-cutter and the results will be good enough. We pride ourselves in being experts at helping businesses achieve amazing growth through aggressive, consistent, cutting-edge SEO. Our goal is to create an affordable, custom marketing strategy designed specifically for your unique business.
Our Search Engine Optimization Services
From local listings to content optimization, we cover every aspect of SEO. We'll help you create an individualized marketing strategy to target the areas that will benefit you most.
A few of our SEO services include:
Website Audits
Keyword Research
Content Optimization
Local Listings
Quarterly Reports
And more!
Call today to get your SEO services started!
What is SEO?
SEO, the acronym for search engine optimization, is centered on the idea that there are certain techniques you can use to improve your rankings in organic search results. Increasing your rankings on search engine results pages (SERPs) can bring brand awareness, drive more traffic to your site, and increase conversions.
Simple, right?
Well, not exactly.
Approximately 200 Factors Play Into SERP Rankings
Contrary to popular belief, Google and other search engines don't just reward rankings based on how many times you can fit a keyword on your page or how fast your site loads. There are literally hundreds of factors that come into play when trying to earn a first-page ranking. And you shouldn't be expected to learn all of the (constantly changing) best practices, either—you're trying to run a successful business, after all.
That's where Turn the Page Oregon can step in to help. Just because SEO is a time-consuming and tedious task doesn't make it unimportant. As a matter of fact, it might be just what you need to accelerate your business into the next tier of brand recognition and conversions. At Turn the Page Oregon, it's our goal to help your business grow with affordable, results-driven SEO services backed by years of expertise. We devote our time to diligent research and tedious progress so you don't have to—we'll do the grunt work while you enjoy the results.
Strategic SEO + Consistent SEO = Search Engine Domination
At Turn the Page Oregon, we help you achieve search engine domination through industry-recommended SEO practices without using any "cheats" or blackhat techniques, ensuring that your online reputation is not tarnished. This is critical to your business. Web Marketing that is not 100 percent whitehat can be devastating to your online presence. Each strategic initiative in our SEO packages boosts your online presence and makes you a fierce competitor in your industry. Our Oregon experts offer many SEO services including:
Professional SEO optimization
Creation & management of Google My Business listing
Optimization of your company across national directory sites
Review & monitor Google Analytics tracks website visitors and behaviors
Local trackable phone number to monitor SEO conversions
Professional blog posting
Online news releases
And Freaky Stuff You've Never Even Heard Of
Are Competitors Stealing Your Sales?
This is a great question. Have you actually taken the time to answer it? Jump on Google or Bing and do a search using words your customers would use to look for your products or services. Who shows up in the top five spots on the page? Oh look, your competitors show up at the top of the search results. And guess what — They're who I'm buying from.
Consumers are not going to sit there for hours looking through a sea of search results just to find you. They're going to perform a search, look at a couple results and go spend their money. Our expert, Oregon-based SEO services are designed to get you to the top of the search results so you can grow your business.
Online marketing services provided by Turn the Page Oregon have increased our customers' sales by as much as 139 percent in the first year! Would you like to increase your sales?
Is Your Current Online Marketing Effective?
If you're like most Oregon businesses, the answer is no. At Turn the Page Oregon, we offer effective, multi-faceted SEO marketing that is essential to increasing your sales numbers. That's nerd jargon for "We get freaky results!" Our services will help you:
Appear in Google search engine results
Position yourself as an expert in your field
Reach your target audience
Make all your competitors jealous
Communicate with current and future customers in their preferred method
Track visits to your website and income generated from online sales and leads
Increase Your Market Share
If you aren't using the Internet to your advantage, we guarantee that at least one of your competitors is, or will be soon. At Turn the Page Oregon, we put your business first:
Forget about your competition. We offer an exclusive arrangement to lock them out
We build value; our packages are affordable and effective
Our results are proven! Just ask our clients
We are Google certified and partners in the Google Engage for Agencies program
Fun Fact: 97 percent of Americans search the Internet before shopping in a store
Get Started Today
Call us at 971-200-1670 and find out how effective and affordable SEO can be.
Tony and I have been very happy with the level of service Seth and his team at Turn the Page have provided us. We have been working with them for two years now and have learned a lot about our business from our monthly phone calls to review analytics and review how to maximize our marketing dollars. We have also been able to provide feedback and suggestions to help enhance our website look and increase our visibility. We believe owners need to take a proactive role in their marketing efforts and having a business partner like Turn the Page has been a great collaboration and partnership.
I find that TTP is driving significant demand to my two labs via my web presence. In addition to the search engine optimization that I have grown to trust, I appreciate the social media tips and tools they are helping me implement. I have confidence that TTP is actively improving my wen visibility and performance and that I gain a significant return on the investment. I especially appreciate Seth's efforts and his patient explanation of the web statistics that TTP tracks for me.
I highly recommend TTP's ability to help focus on the Google Ad Words that will make your phone ring and bring customers in your door. Seth has really helped us grow our business over the past year.