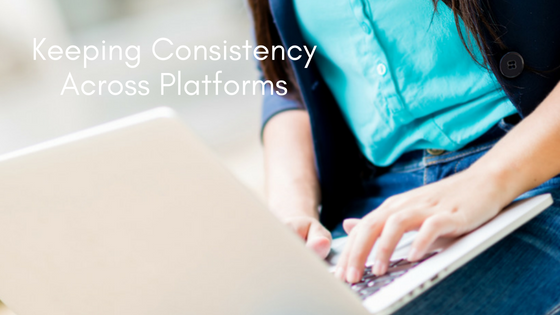 Branding, web development and social media management all play a role in how people view your company in the physical and digital realms. Keeping a consistent "voice" and "image" across every aspect of your digital and traditional marketing creates a cohesive and familiar experience for your audience and clients.
At times upsetting that familiarity is a good thing, but it is important to remember that first impressions can happen anywhere a customer finds your company, even online.
Keep It Active
An active voice is good. Actively making use of your social media accounts is a good idea for companies wanting to increase their online traffic. Prepare, plan, post and repeat as needed without crowding the feed or dashboard. Bombarding your clients is just as bad, or worse, than updating irregularly.
When posting, make sure to play to the advantages of each platform. Different social media companies have grown into staples of social interactions because each of them have different aspects that make them useful.
Break From Pattern
Breaking from pattern and stepping out of the rut can be a good thing. Changes to marketing strategy and brand evolutions are designed to be a relief to the familiar voice and pace of your current or former marketing campaigns. For example, an old advertising campaign can be revamped to springboard a new logo or slogan. Do not be afraid to build off of what is familiar to your customers to keep them engaged and coming back for more.
Cohesive Does Not Mean Complacent
Having your old logo on your website and your new logo on your Facebook page is not a good idea. The same can be said for the kind of content you are creating or the "image" you are trying to present. Continuing to be active in maintaining your image online and across social media is a good way to engage new and existing customers.
Bring It Back
Nostalgia is a powerful tool. If you have an old campaign that is a favorite of your customer base (think Christmas commercial re-runs) do not be afraid to use it in a new way on social media and in the digital space.
Content Consistency
Change and consistency do not have to work against each other. The most effective way to stay consistent across platforms is to be mindful of and purposeful with the content you are creating. Do not be afraid to break out of the shell a bit if it means reaching your customers are online.
Ready to get ahead of the competition? Contact us Turn The Page Oregon or call (971) 200-1670 today!