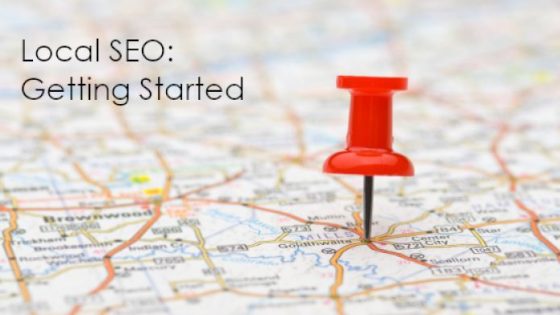 While SEO changes all the time, the fact remains that people are searching for information online more than ever before for goods or services that your business may provide.  97% of all customers search online for services prior to making final decisions, and almost all second searches include a location stipulation. This leaves loads of opportunity to get your business information and brand in front of new customers in your area if you're taking advantage of the right local search tools.
GOOGLE MY BUSINESS
First, if you haven't claimed your Google My Business, do so now.  It's your free site with Google that shows customers your business can be trusted. It can also give your business a chance to engage with customers and build customer loyalty.  After you've claimed your GMB It's important to enter all your business information like hours, phone numbers and photos to give your new customers some insight about your business. Next, verify your location and list your business on Google Maps. Doing so will give your business the best opportunity to appear for Google users.
DIRECTORY LISTINGS
Other popular online listings directories that are considered priority for local presence are Bing, Yahoo! and Yelp. Each of these directories are free to use and some even offer paid advertising like Google. While not as popular as Google these search engines still traffic millions of users every day  and that could lead to getting noticed, so take advantage of them and remember to keep your information consistent across the board. It's also important to get your business information on the major citation and directory listing sites like yellowbook and superpages. Listing your NAPU- name, address, phone number, and URL on these sites is easy and quick, however you should expect that appearing in local search on these sites will take some time.
ONLINE REVIEWS
Did you know that Google review count and score are factored into local search rankings? This means that the more reviews and positive ratings you have, the better chance you will have of improving your local rankings on their search engine. Those positive reviews can be crucial in search because upon searching your business, those reviews appear in your GMB profile next to your listing information. Note that you should also focus on social media platforms like Facebook for good customer reviews, as many people share their opinions with friends and family it's an easy way to spread positive word about your business among locals.
HTML ELEMENTS
It can be easy to forget the little details, but the proper use of HTML elements like titles and meta description tags is just as important as the content you link it to. With the use of unique content with relevant keywords that match your business, as well as text that includes information like the area you service, or the name of the city your business is located you can be sure your click-through rate will improve. Remember 4 in 5 consumers want ads customized to their city, zip code, or immediate surroundings and this easily carries over to the use of relevant verbiage in your HTML elements so take advantage of the characters and use them wisely.
With these simple steps you can be well on your way to establishing your digital image. For a more in-depth look at your business' local footprint or a helping hand with getting ahead of the competition contact Turn The Page Oregon or give us a call today at (971) 200-1670