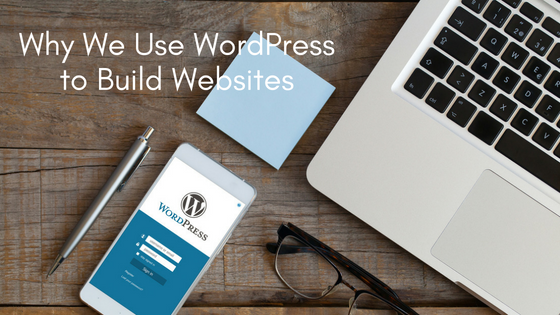 You're probably familiar with WordPress.com, but did you know about WordPress.org? The former is used for personal blogging, but the latter is a content management system (CMS) that is a developer's primary choice for building websites. Turn The Page Oregon is proud to use WordPress for all of our custom websites. Find out what makes this CMS so fantastic:
Around 19.5 million sites are built on WordPress.org. To give you an idea of how massive that is, Drupal – the next most popular CMS – boasts 656,000 sites. So what is it that makes WordPress so great?
Flexibility for Developers
WordPress is an OpenSource platform, which means that updates are made to the code by different developers and programmers worldwide so that there are regular enhancements happening all the time. WordPress experiences more tech improvements than any competing platform.
You may not realize that WordPress is just the frame upon which your site is built. The websites start to take shape after a theme is installed. Many of the themes you'll see in WordPress are generic, off-the-shelf templates that load slowly and will lose your customers over time. TTP Oregon's developers customize every theme for every client, no matter the website size. We've been working to develop our AMP template to help your website load faster than ever.  The difference between a website and a well-built site is the programming that allows a well-built site to function at top capacity.
Familiarity for Users
WordPress is quickly becoming a familiar household name. This system is incredibly user-friendly and easily adjustable with quick, painless training. The backend of a WordPress site – where all changes are made – is designed to have great navigation capabilities for developers and users alike.
Here's the best part: You don't need to know how to write code to add elements to your site. The user-friendly layout means that you can do the following without needing to have years of experience as a web developer:
Update pictures and pages on your site
Add posts and sidebars
Manage your menus and photo galleries
TTP Oregon takes this process one step further by training you on the backend of your website after it's been built. We'll guide you through every process so that you'll never feel lost or confused.
SEO loves WordPress
A website is a great marketing tool that can help you be found across the internet. WordPress is the most SEO-friendly platform because the code is cleaner. Search engines like Google can crawl sites much easier when they are built on WordPress. Many of the 19,000 plugins available for WordPress are SEO apps that can boost your SEO further than any other platform. A WordPress site won't just put you on the map; it'll set up camp and have your business booming in no time.
Ready to get ahead of the competition with a functional and gorgeous website? Contact Turn The Page Oregon or call (971) 200-1670 today!